Name:
Evan
Race:
Human
Gender:
Male
Age:
21
Blood:
O
Height:
179 cm.
Weight:
68 kg.
Birthday:
29 July
Parents:
Mystic Woods guardian commander (father, deceased) Sylvester (dad)
Siblings:
Unknown
Spouse:
None
Children:
None
Relatives:
Unknown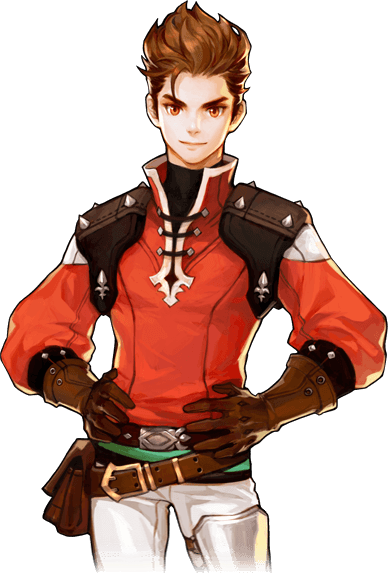 Male protagonist in the story. Son of the guardian commander of Mystic Woods, Evan went on an adventure to gain various experiences, meeting Karin on the way. During his journey, he grew to acquire more sophistication in both his swordmanship and leadership.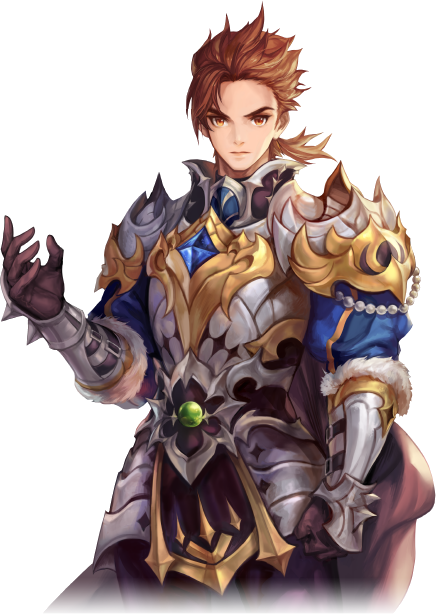 After his contribution in defending the Mystic Woods from Knox, he was appointed the Commanding General by Rudy. Evan returned to Rudy from his journey throughout the entire Asgar, and Rudy entrusted him as the Commander of the army, seeing that he returned much stronger than when he left, his powers being second to no one.
Evan then found out that Terra is under the threat of attack from Lich Bane and Kris and is planning an expedition, and he was given the title of Supreme Commander for the job.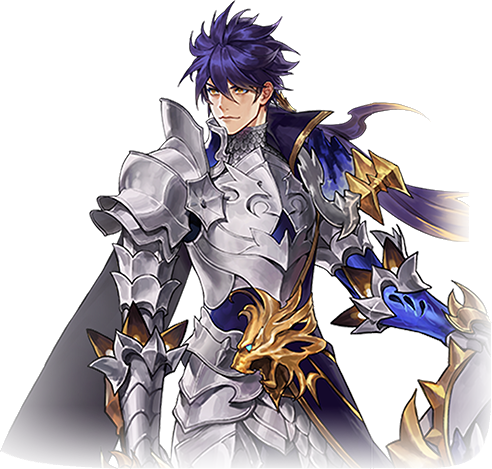 Evan does everything in his power to save Karin from both Dellons and the Seven Knights. Evan meets Teo and is trained by him.
Spoilers***
Evan appears in most of the cutscenes in the map 14 story. He meets Karma, Teo and many other characters. He goes to the place where the Dark Knights are located in order to save Karin. He met with Sylvester and finds out an unforeseen truth, Sylvester is Evan's father and in the end seems to disappear, Evan is heartbroken to see his dad vanish. He also reunites with his old expedition and they remind him that they will always have his back. Evan is then attacked by Dellons who almost kills him but is saved due to goddess Elena, Evan then is successful in saving Karin and bringing an end to all the chaos.
Due to his necklace's blessed power he is able to survive through myth awakening, however, much like his father, Sylvester, he forgets everything and everyone in the process and thus he is called 'Knight of Oblivion'. Despite his memory having been wiped out, Evan remembers his wish..to save someone very important to him.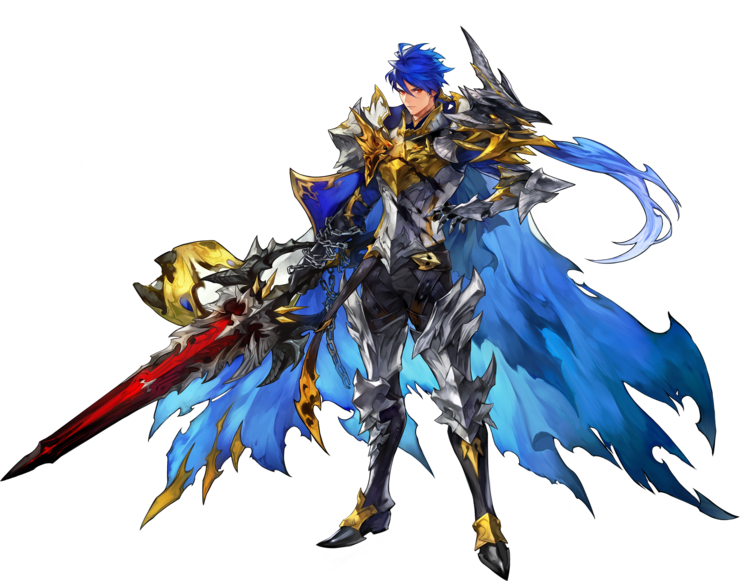 Event Hero
Edit
Weapons & Armor
Edit
| | | | | |
| --- | --- | --- | --- | --- |
| Old Adventurer's Clothes | Adventurer's Clothes | Luxurious Adventurer's Clothes | Awakened Adventurer's Clothes | Transcended Adventurer's Clothes |
Exclusive Item
Edit


Evan's Sword of Retaliation
Myth Item
Edit

Karin's Shattered Mourning Nacklace
(unreleased)
Dialogues
Edit
Ice Adventurer
+100
+20
+10




Guardian
+100
+20
+10




Wandering Warrior
+100
+20
+10




Count Vampire
+100
+20
+10




Blazing Sun
+100
+20
+10




Kendo Captain
+100
+20
+10




Death Magician
+200
+40
+20




Four Tiger Sword
+200
+40
+20
Unreleased Costumes
Edit