Story
Name:
Lucy
Race:
Elf
Gender:
Female
Age:
Unknown
Blood:
Unknown
Height:
Unknown
Weight:
Unknown
Birthday:
Unknown
Parents:
Unknown
Siblings:
Unknown
Spouse:
Unknown
Children:
Unknown
Relatives:
Unknown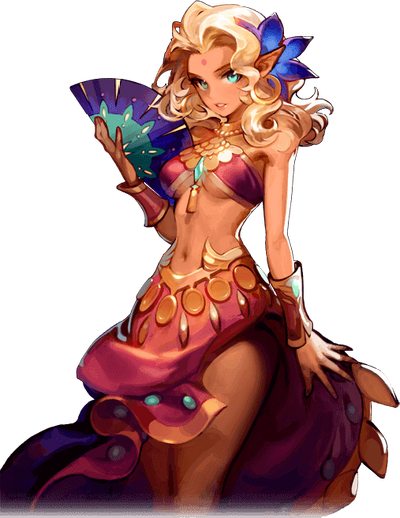 A shaman woman and a skilled dancer. She is able to help those souls who find themselves cursed and lost with her soothing and healing abilities. It is believed she is an elf due to her pointy and long ears.
Pet
None
Items
None
Affinity
Season 1
Costumes
Bohemian
+100
+20
+10




Black Swan
+100
+20
+10
Unreleased Costumes
Community content is available under
CC-BY-SA
unless otherwise noted.