Name:
Teo
Race:
Half-elf
Gender:
Male
Age:
70
Blood:
A
Height:
177 cm
Weight:
67 kg
Birthday:
10 May
Parents:
father (deceased)
Siblings:
None
Spouse:
Orly
Children:
Taka (adoptive son)
Relatives:
Unknown
Past Timeline
When Teo was young, he followed his father to Moonlit Isle. There Ace's grandfather planned to combine their forces to one and tried to make peace on that island. But the people quickly felt threatened by the great sword skills of Teo and they created a rebellion. The rebels, a combination of small groups, assassinated Ace's grandfather. A raged Teo charged to the enemy headquarters by himself and annihilated them. Rumors about Teo quickly spread and from this he became known as one of the Four Lords. But he didn't care about titles, so he quickly gave up this title as well.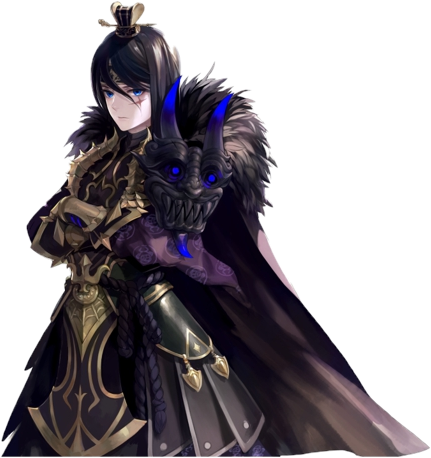 After the destruction that defeated the rebels, Ace's father came to power and took over. Teo quickly regretted his outrageous acts and returned to the Aisha continent.
After sometime, Ace became lord of the island, following his father's footsteps, and Teo was asked to teach Ace his sword skills, so Teo accepted it. But while he was teaching, Teo was frustrated with Ace as he was unable to catch up with Teo's training. As a result, he gave up teaching Ace.
Season 1 and Season 2
Teo is over 70 years old but manages to look younger due to being an elf. He is one of the principal characters throughout these seasons. The leader and head of the Night Crow. He is currently teaching Evan. Teo is good friends with Orly and there is a bestfriend relationship. They are both the adoptive parents to Taka. He also knows Yeonhee from long ago and they're rivals. Sylvester used to be his companion before accidentally bursting the power of destruction over Terra. He later re encounters Sylvester after being brainwashed by Melcure. He also appears on awakened Ace's scenario.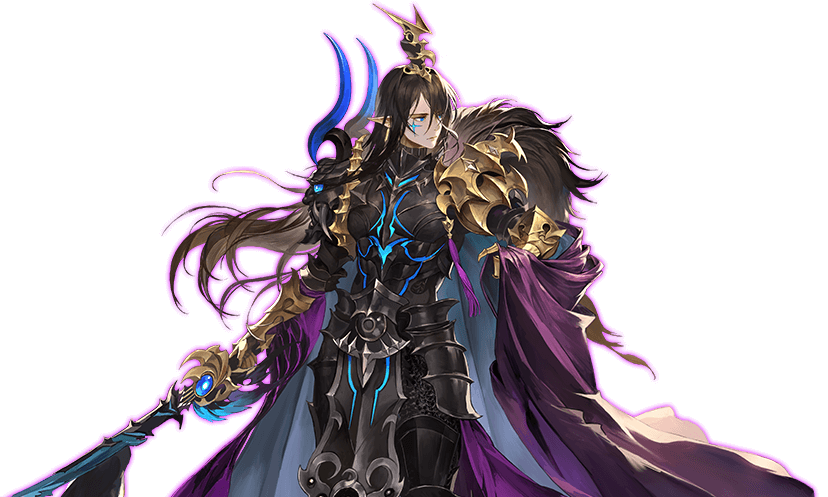 He meets with Kyle who now also has awakened and they confront each other.
He also appears in the map 14 story and meets with Sylvester and notices how much Sylvester has changed after the experiment. Teo and the rest of the Night Crow seem to form an alliance with the White Wolf.
Teo, overall, has played a significant role in all 3 seasons of the story of seven knights.
After the war, Teo happily reunites with Orly (who survived Yeonhee's attacks) and Taka.
Weapons & Armor
Edit
| | | |
| --- | --- | --- |
| Teo's Black Sword | Awakened Teo's Black Sword | Transcended Teo's Black Sword |
| | | |
| --- | --- | --- |
| Teo's Demon Mask | Awakened Teo's Demon Mask | Transcended Teo's Demon Mask |
| | | | |
| --- | --- | --- | --- |
| Rare Teo's Resolution | Epic Teo's Resolution | Legendary Teo's Resolution | Awakened Teo's Resolution |
Exclusive Item
Edit

Teo's Seal of Night Crow
Dialogues
Edit
Evening Waves
+100
+20
+10




Black Moon Cross
+100
+20
+10




Night Wind
+100
+20
+10




Captain Tsunami
+100
+20
+10




Blueberry Ganache
+100
+20
+10




Destroyer of the Abyss
+300
+50
+30




White Crow High Steward
+200
+40
+20




Forbidden Tricks
+100
+20
+10




Guild Guardian
+100
+20
+10




Fallen Echo
+200
+40
+20




Star Curtain
+300
+50
+30
Unreleased Costumes
Edit
Crow House Butler
+100
+20
+10




Crow House President
+100
+20
+10




Mini Mini Evening
+100
+20
+10




Silver Light
+100
+20
+10




Pop Idol
+100
+20
+10




Arena Leader
+400
+80
+40




Dark Scratch
+300
+60
+30